Establishing an evidence base
Improving access to eye health services in Aotearoa
Our work is informed by research in relevant disciplines and fields here in Aotearoa, and also from analysis of global health research.
Here, we share an overview of a range of projects our team members contribute to, including evidence synthesis, such as scoping or systematic reviews, or methodological and other studies that are relevant to our Community Eye Health aims.
Models of service delivery to reach Indigenous and non-dominant ethnic minority groups
We undertook two complementary reviews to scope the available evidence on improving access to eye health for Indigenous and non-dominant ethnicity groups. We found very little local evidence, however, there were a range of service delivery strategies that may be relevant in our context. We will draw on these in our Community Eye Health work.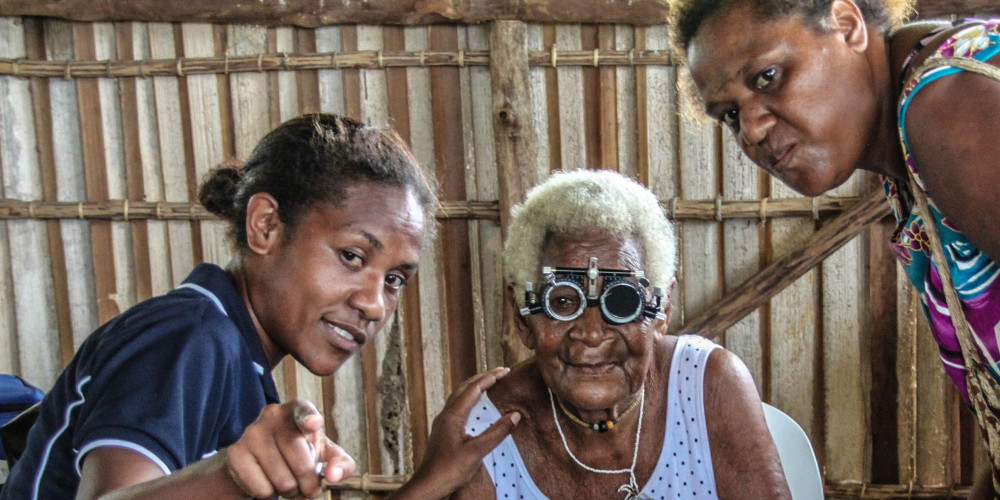 IAPB blog, 9 September 2021: Jacqueline Ramke and Hugh Bassett, International Centre for Eye Health
Globally, there are an estimated 370 million Indigenous people, living in 90 countries. Marginalisation, displacement and institutional racism has left Indigenous people across the world with poorer health and social outcomes compared with non-Indigenous people, including dying younger, having higher rates of infant mortality and poverty, and lower educational attainment…
Inequity in eye health is also evident with high income countries failing to ensure Indigenous populations have equitable access to eye care service. A recent scoping review from a team at the University of Auckland and the International Centre for Eye Health at the London School of Hygiene & Tropical Medicine also shows limited evidence that high-income countries are actively tackling this lack of access. Read on…
Team members involved in this thematic area include: Lisa Hamm, Jacqui Ramke and Jo Black. 
Providing equitable eye health services for older adults
The New Zealand government considered providing eye tests for older adults. In this review we summarise the evidence on community/primary eye care services for older adults in Aotearoa New Zealand and similar countries, and the extent to which these services reduced vision impairment and provided universal coverage for eye health.
The aim of this rapid review is to draw on evidence from other countries to inform New Zealand's eye care policies for older adults.
Specifically, this review will address the following two questions:
1) What government-led community or primary eye care services for older adults are offered in New Zealand and similar countries, and how are they structured within the health system?
2) What is the evidence that eye care services within the selected countries to i) reduce vision impairment and/or ii) provide universal health coverage of eye health for older adults (i.e. in terms of access, quality, financial protection, and equity for the leading causes of vision loss)?
This work was supported by Blind Low Vision New Zealand.
Team members involved in this thematic area include: Lucy Goodman, Jacqui Ramke, Jo Black and Lisa Hamm.
Equity and diversity in eye health providers
We are committed to improving the diversity of students in the optometry course so that the profession can better reflect the population of Aotearoa. We are undertaking a number of projects to understand and improve the cultural safety of the course, as well as a baseline assessment of the gender and ethnicity of optometry students, practitioners and faculty in Aotearoa and Australia.
Previous work on a global scale is included below.
Challenging representation in eye health leadership
IAPB blog, 15 March 2021: Jacqueline Ramke, LSHTM; Anthea Burnett, IAPB; Jude Stern, IAPB.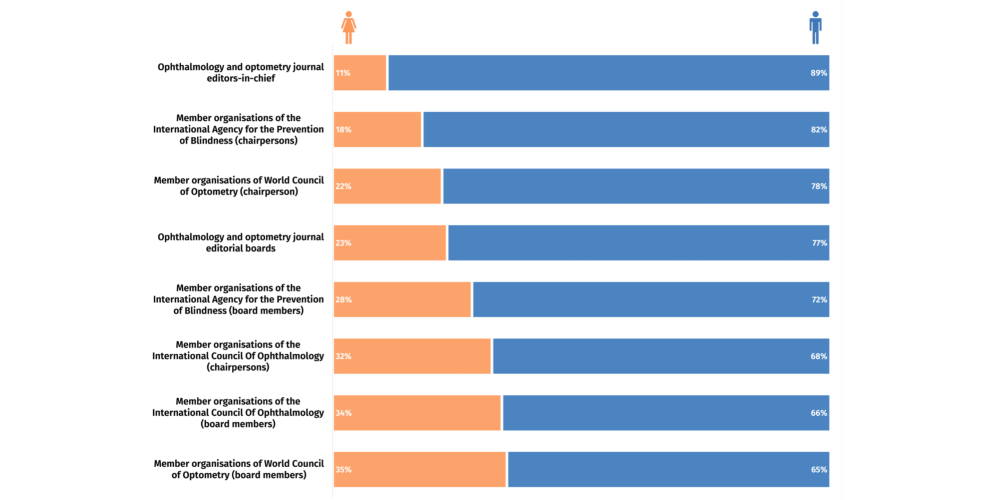 A challenged world is an alert world and from challenge comes change. When leaders reflect the populations that they serve, there can be substantial benefits. These benefits extend across health, democracy, economic growth and human development, governance, justice, and peace and security. Currently, women are a minority in health leadership positions globally, which inhibits health gains among women, children and minorities worldwide. Read on…